MICHIGAN'S LEADING VETERAN BENEFITS LAWYER
Michigan Veteran's Benefits Attorney
Walus Law Group PLLC is located in Mt. Clemens, Michigan, specializing in providing legal services for injured military Veterans and workers.  Additional legal expertise is available in providing for the planning and execution of estate plans to protect the assets of clients and to provide peace of mind in times of personal crisis and the appointment of Guardians and Conservators.
Our current client base is national in scale. Due to the Federal nature of Veterans Law, there is no restriction to providing legal assistance outside of the State of Michigan.  Besides Veterans Law, the other primary areas of practice include:
Probate and Estate Planning.

Providing assistance to families and individuals who need: initial estate plans prepared. This may include Wills, Trusts, and the various Powers of Attorney;
modifying and administering their existing estate plans;
probating estates. This may include assisting in the appointment of a Personal Representative; getting a Will admitted to the Probate Court, and ultimately assisting in the probate of an entire estate.

Guardianship and Conservatorship. Provide assistance to family members and concerned individuals through the emotional process of appointment.
State Worker's Compensation. Providing assistance to injured workers who have been denied benefits after suffering on-the-job injuries.
To find out how we can provide solutions to your various legal requirements, contact our office for a consultation.

Request FREE Consultation
CLIENT TESTIMONIALS
"My son is a veteran who needed legal assistance. I called Mr. Walus, and he handled everything quickly and knew exactly who to call and where to go. After months of struggling, Mr. Walus was a miracle worker."
"Mr. John E. Walus worked as my attorney from 2012-2017, and helped me with my VA disability claims. His work ethic, attention to detail, and overall legal abilities are outstanding. I have been very pleased with the services provided and results obtained. If you are looking to retain one of the best attorneys in Michigan, I highly recommend Mr. Walus."

Anthony S.
OUR LOCATION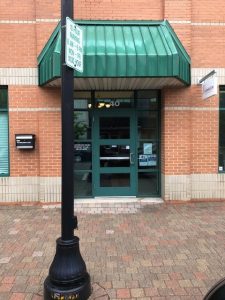 Walus Law Group, PLLC
40 Macomb Place, Suite 204
Mount Clemens, MI 48043
Phone:  586-954-3250
Fax:  586-913-7635