John E. Walus, JD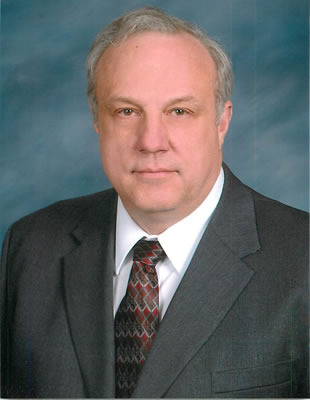 John E. Walus retired from the U.S. Army as a Lieutenant Colonel after twenty-two years of active duty service.  Most notable among his numerous command and staff assignments include the following:
2 tours 82d Airborne Division – Ft. Bragg, NC
2-9 Infantry, Second Infantry Division – South Korea
2-6 Infantry, 1st Armored Division – Erlangen, Germany
Headquarters, U.S. Army Europe Staff – Heidelberg, Germany
Department of the Army Staff, the Pentagon – Washington, D.C.
Headquarters, XVIII Airborne Corps – Ft. Bragg, NC
LTC(R) Walus is a combat veteran of Operation Desert Shield/Desert Storm.  Among John's many accomplishments in service to his country the following awards and decorations were bestowed upon him:
Legion of Merit
Bronze Star
Meritorious Service Medal – 3 Oak Leaf Clusters
Combat Infantryman's Badge
Expert Infantryman's Badge
Master Parachutist Badge
Army Staff Identification Badge
Military school attendance and graduation include the following:
Officer Candidate School- Ft. Benning, GA
Finance Officer Basic Course – Ft. Benjamin Harrison, IN
Infantry Officer Basic and Advanced Courses – Ft. Benning, GA
S. Army Airborne School – Ft. Benning, GA
Jumpmaster School – Ft. Bragg, NC
Command and General Staff College – Ft. Leavenworth, KS
Upon retirement from the U.S. Army LTC(R) Walus secured employment with an Original Equipment Manufacturer (OEM) specializing in the design, fabrication, manufacture and assembly of automated welding systems.  John held several senior management positions including Manufacturing Manager, Project Manager, Plant Manager, and Director of Support Services.  During his time employed by the OEM John attended Law School at Wayne State University continuing to work full-time by day and attending class at night.
As a result of John's rapid rise in the auto industry time demands began to hinder his pursuit of obtaining a law degree in a suitable timeframe.  To better fit his aggressive schedule John transitioned to a Legal Assistant position with the Kitch, Drutchas, Wagner, Valitutti & Sherbrook law firm in Mt. Clemens, MI.  While still employed full-time by day and attending Law School at night John quickly capitalized on this unique opportunity to combine "real time" legal experience for pay to enhance his understanding of juridical concepts in class.  After graduation from Law School John was retained by the firm as an Attorney and rapidly gained legal experience in premises liability, no-fault, probate/estate planning, medical malpractice, and criminal defense.
LTC(R) Walus subsequently became Of Counsel to the Warsh, Alpert & Alpert Law Firm in Southfield, MI.  John initially worked on state Worker Compensation cases but the Firm quickly became aware of a need for military Veterans to obtain competent legal assistance in their pursuit of service connected disability benefits.  John rapidly transitioned to that role and continues to be his primary focus supporting the Firm and Veterans alike.
John's commitment to Veteran causes is distinguished and well known.  As a life member of the Veterans of Foreign Wars and the James G. Etherton Chapter of the 82d Airborne Division, John was intimately involved with the establishment of the Macomb County Veterans Treatment Court.  Initially serving as Mentor Coordinator for both the Circuit Court and 41B District Court, John also served as the Treasurer for the Friends of the Macomb County Treatment Court 501(c)(3).  As a result of that valuable experience John is currently acting as President of the 501(c)(3).
LTC(R) Walus continues to advocate for Veteran causes in many other ways.  Prior to his military career John attended Wayne State University as an undergraduate while playing Division 2 Intercollegiate football.  Lucky to meet his wife on campus while attending Wayne State John was anxious to get on with his life.  Due to a low draft number nearing the end of the Vietnam War John enlisted and decided to make it a career.  John continues his close affiliation with Wayne State University by serving as Vice-President of the Alumni Association and Director for the Athletic Alumni Association.  One of John's special duties in support of the Athletic Department is the selection of Veterans honored at every home football contest and coordination of the "Salute to the Military" ceremony at the final game.
John is uniquely qualified to work in support of Veteran legal matters and many other areas of law based on education, experience, and volunteer work.  His military experience is second to none and John fully comprehends "military language" with the experience and gravitas necessary to prevail at legal hearings.  In addition, John gained valuable experience representing injured clients so his legal medical knowledge serves as a valuable asset in determining courses of action required for claim success.  LTC(R) Walus also received the Certificate for Probate and Estate Planning from the Institute of Continuing Legal Education (ICLE) and continues to expand his experience in that legal arena.
While on active duty John completed his Bachelor of Arts Degree in History from Florida International University in Miami, FL and obtained a Juris Doctoris degree from the Wayne State University Law School.
LTC(R) Walus is Bar Admitted in the State of Michigan, U.S. District Court Eastern District of Michigan, U.S. Court of Veterans Appeals, and the Court of Appeals for Federal Claims.  John is also a member of the State Bar of Michigan, Macomb County Bar Association, the National Organization of Veterans Advocates (NOVA), the American Bar Association (ABA), and the Michigan Association for Justice (MAJ).
Legal areas John intends to practice are Veterans Law, Probate and Estate Planning, Wills and Trusts, Guardianship and Conservatorship, and a General Practice portfolio.