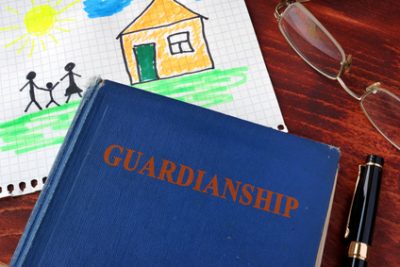 If an adult loses the ability to care for him or herself and becomes incapacitated, they may need the help of a guardian. In this article we will be addressing common questions we receive from our clients about guardianship.
How is a Guardian Appointed?
The process begins with when a concerned person, or petitioner makes a request for a hearing by filing a petition to the probate court in the county where the disabled individual lives.
The petitioner can be the incapacitated person or someone else who is concerned about their welfare. At the hearing the judge will appoint guardianship if the following is true:
The individual doesn't have the capability to communicate or make or informed decisions.
The guardianship is required to provide for the incapacitated individual's care and supervision.
Who Can Serve as a Guardian?
Any competent individual who is willing to serve and over the age of 18 can be appointed as a guardian. The incapacitated individual may nominate someone to serve as their guardian but if the judge finds the nominated person unsuitable, the request will be denied and another guardian will be appointed.
What if the Incapacitated Person Doesn't Want a Guardian Appointed?

If the disabled individual does not agree to having a guardian appointed, a court appointed attorney will represent this individual at a contested hearing. Since the attorney is court appointed, there will be no cost to the incapacitated individual for the legal representation.
How is the Guardian Compensated?
A guardian can be paid from the disabled person's assets and the court will determine what is a reasonable compensation. The exact amount of compensation will be determined how much time was spent in guardianship, what type of services where provided and how much funds are available from the incapacitated individual's assets.
Does the Guardian Make Medical Decisions?
The guardian will make medical decisions for the incapacitated individual unless a patient advocate has already been designated and is acting in the best interests of the patient.
What is the Difference Between a Guardian and a Conservator?
A guardian will have the authority to make personal and health related decisions on behalf of the disabled individual. For example, a guardian would make decisions about the individuals medical treatment and living conditions.
A conservator is appointed to make financial decisions for another individual. For example, they would manage the incapacitated individual's banking, investments, and other assets.
Do I need to Hire a Macomb County Probate Attorney to Petition for Guardianship
It is extremely important for a family to consult with an attorney to provide the legal assistance necessary in guiding them through the petition and appointment process.
If you are in need of a probate attorney in Macomb County contact John E. Walus, JD from the Walus Law Group.
The Walus Law Group is located in Mount Clemens Michigan and our practice areas include guardianship and conservatorship, veterans law, probate and estate planning and wills and trusts.
Call The Walus Law Group to Schedule a Consultation at 586-954-3250