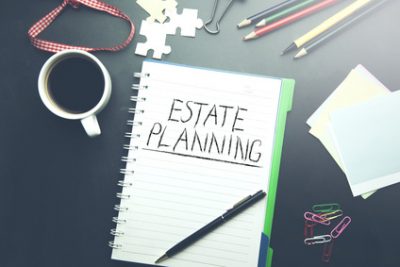 Estate planning is not a subject that many people look forward to thinking about, yet it's an important part to your life plan.  Often people may think they don't need estate planning because they don't think they even have enough assets to worry about.
It is true that estate planning guarantees that your loved ones have what they need once you pass. But it also protects you by selecting who will be responsible for you in the event you are incapacitated and unable to make medical and financial decisions. Failing to set up an estate plan may result in these decisions being made by the court system as opposed to appointing a family member as your Power of Attorney.
There are many myths and misconceptions out there regarding estate planning. Keep reading to learn 5 estate planning mistakes.
Estate Planning Mistake #1 – I Don't Have To Worry About Estate Planning Until I am Older
Unfortunately, we are all aware that life can change dramatically at any given moment.  And although, we'd like to think, "it won't happen to me", we truly do not know what life may bring. It doesn't matter what your age is or how many assets you have to take care of.  Having an estate plan is a life plan that protects you and your loved ones.
Estate Planning Mistake #2 – I'm Married so Everything Will Just Go to My Spouse
Although being married does make dividing assets a little easier, there are still many scenarios to consider.  What if your spouse remarries? Or what if you and your spouse pass away at the same time? Without an estate plan, financial decisions will be left to the court instead of your family members.
Estate Planning Mistake #3 – I Trust That My Family Will Take Care of Everything
While we certainly hope that our families will honor our wishes, it's best to have your wishes documented to avoid any potential problems.  This way your wishes are explicitly clear and not open for interpretation.
Estate Planning Mistake #4 – Not Making Alternate Plans
Estate planning is more involved than simply designating a beneficiary. You need to consider all possible situations such as what if your beneficiary passes?  Or what if your beneficiary becomes incapacitated mentally or physically?  Always be sure to have an alternate plan in place.
Estate Planning Mistake #5 – Not Hiring an Estate Planning Attorney
There are lots of do-it-yourself projects out there but your estate plan should not be one of them. Would you try to build your own home? Would you try to perform your own surgery? Probably not. This is your life plan and should be left to a professional that thoroughly understands the law when it comes to taxes, wills and trusts.
Looking for a Mount Clemens Estate Planing Attorney?
Don't navigate estate planning on your own. Contact a professional estate planning attorney such as Walus Law Group.  John E. Walus, JD practices Veterans Law, Probate and Estate Planning, Wills and Trusts, Guardianship and Conservatorship, and more.
Call The Walus Group at 586-954-3250