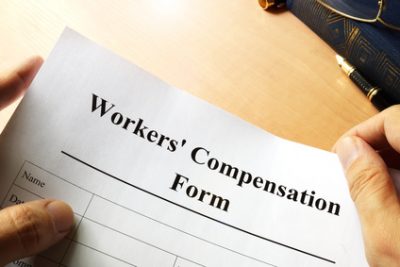 Workers' compensation is an insurance program mandated by the state of Michigan. It provides benefits to employees who have suffered from an injury or illness that was job-related. Every individual state has its own laws and regulations for workers' compensation. Also, the federal government has its own rules for workers' compensation that mostly deals with federal employees.
Other than some limitations, the employee with receive benefits regardless of who is at fault whether it be the employee, the employer, a third party, a coworker, or a customer.
As a Macomb County workers' comp attorney, we receive many questions from our clients on a regular basis. In this article, we will be answering 3 of these questions, to help you stay informed on workers' compensation benefits.
Does the injury have to happen at the workplace to receive workers' comp benefits?
No, injuries do not have to happen in the workplace. As long as the injury is work-related, the employee can receive workers' compensation benefits. Traveling on business, running work-related errands, and attending a mandatory work-related function are all places a work-related injury could occur. However, your daily work commute is not covered by workers' comp insurance.
What are the benefits of workers' compensation in Michigan?
In the state of Michigan, workers' compensation will pay hospital bills and other medical expenses that are necessary for your treatment. Also, injured employees will be provided with disability payments during the period of time they can't work.
Benefits also cover vocational rehabilitation for up to 2 years. This means that the worker is compensated for any training needed to modify their job skills, should they be unable to perform their previous job tasks due to injury or illness.
Any illnesses such as lung disease, heart conditions, and stress-induced digestive issues that are a gradual result of working conditions are also covered by workers' comp.
If the illness or injury results in death, payments are made to the surviving dependents to include up to $6,000 in funereal expenses.
Do all employers have workers' compensation coverage?
In the state of Michigan, all employers are required to carry workers compensation insurance if they have three or more employees or one employee that works 35 or more hours per week.
It is important to note that workers' compensation covers most work-related injuries, but it does not cover employees who are under the influence in any way. Employees who are intoxicated or using illegal drugs will be denied coverage. Other circumstances can also result in coverage being denied. Ask your workplace if they have workers' compensation coverage and read into their specific policies.
Consult with a Macomb County Workers' Comp Attorney for More Information
We hope this article helped you and you learned something from it. If you have additional questions about workers' compensation laws in Michigan or if you have recently been injured on the job, contact a Macomb County workers' comp attorney such as John E. Walus, JD.
Contact The Walus Law Group by Calling 586-954-3250.